No Shortage of TP (Trade Paperbacks)
Wednesday March 25, 2020 was a solemn day. It marked the last shipment of new comic books by Diamond until the Corona virus precautions come to an end. That means no more new comic books for the foreseeable future. Luckily for you dear reader, Outright Geekery has an extensive backlog. I'm going to use it to prove to you that although you might be running low on toilet tissue, there is a surplus of Trade Paperbacks available to help get you through the next few weeks. The following are all first volumes of series that will help take your mind off of things. Bonus: Every title on this list is available to be borrowed from Hoopla. For many of these titles, Hoopla also has the subsequent volumes. Electronic versions of the collected editions for all the listed series are also available for purchase on sites such as Amazon or Comixology.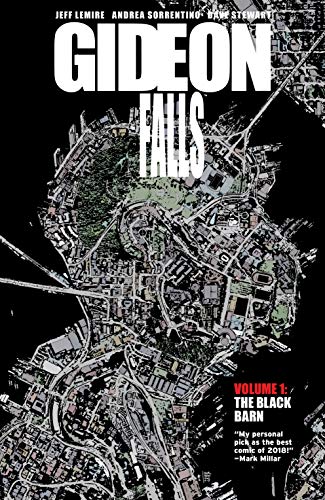 Gideon Falls
Volume 1: The Black Barn
Written by Jeff Lemire
Art by Andrea Sorrentino
Colors by Dave Stewart
Letters & Design by Steve Wands
Published by Image Comics
Genre: Horror

Why You Should Read It: The concept, story, and art perfectly come together to create a scary piece of horror fiction.

Written by Jeff Lemire, the Black Barn collects the first six issues of Gideon Falls. Up until now, everything I've personally read by Lemire has been published by DC. Although I've read stories of his with horror elements, they have all been superhero stories at their core. So it was nice to read a series where he gets to embrace the macabre and dive fully into writing horror fiction. In Gideon Falls two men with separate lives are being drawn toward a mysterious black barn. Wilfred is a priest who has been assigned to the parish in Gideon Falls. Norton is obsessed with rooting through garbage and has spent months collecting and cataloging materials that seem to all come from the same source. I really like that much of the story is told only through visuals. Dialogue is only used when absolutely needed to advance the plot. The art team makes great use of shading techniques. Stewart's shading adds fine details to Sorrentino's pencils and give scenes a gritty feel that enhances the comic's atmospheric horror. Each page has a different panel layout giving the story a dynamic look. The varied format from page to page helps build tension as the reader's eye passes from one panel to the next. I love horror comics, but Gideon Falls is the first one I've read in a long time that actually scared me.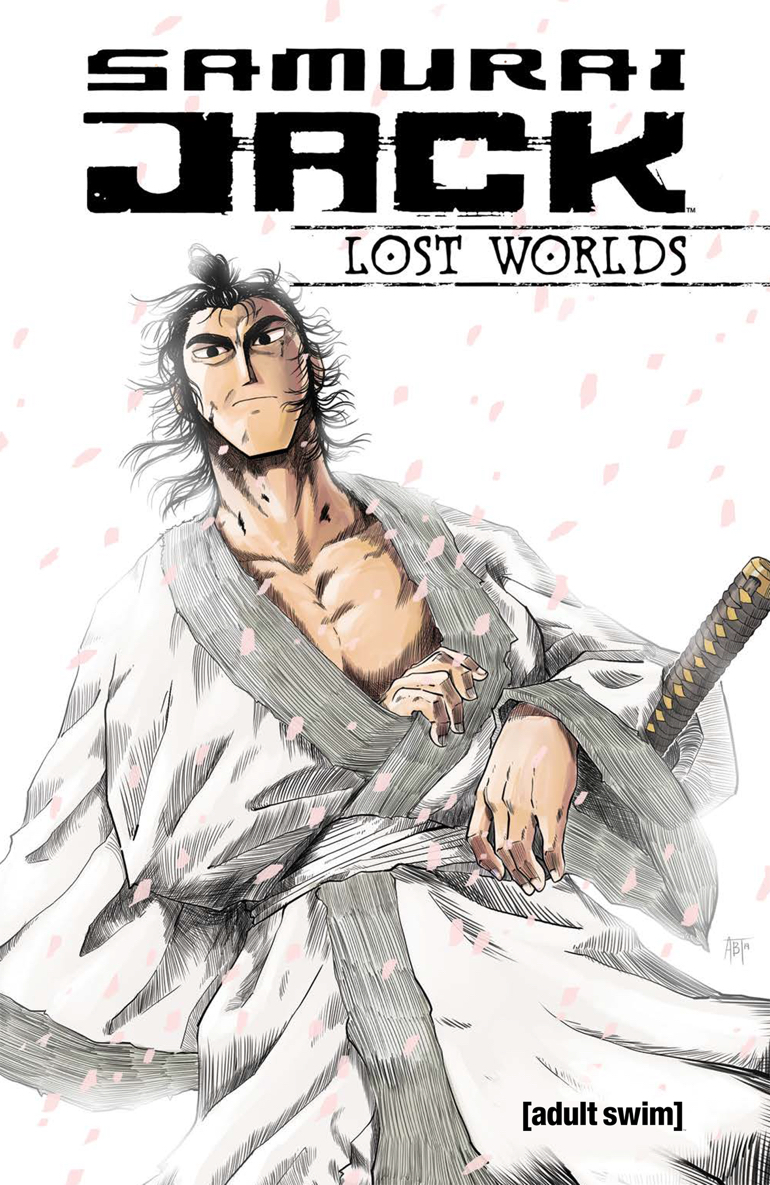 Samurai Jack – Lost Worlds
Written by Paul Allor
Art by Adam Bryce Thomas
Letters by Christa Miesner with Robbie Robbins
Published by IDW
Genre: Action

Why You Should Read It: Exciting adventure story that will entertain readers of all ages.

This collection of stand alone Samurai Jack stories is a great book for those who want to escape to another world for a few hours. Writer Paul Allor and artist Adam Bryce Thomas pay a worthy tribute to the original Samurai Jack cartoon. In the first tale, Jack takes on a look-alike impostor. In the second tale Jack visits a haunted village. The third tale follows Jack as he encounters a group of hunters. Finally, Jack sails across the ocean with a crew of anthropomorphic cats. True to the plot lines from the cartoon, none of these adventures are as straight forward as they sound. Each contains twists and surprises that Jack must contend with in order to continue his journey to defeat Aku. The dialogue is reminiscent of the cartoon. Allor does a great job of capturing Jack's manner of speech. Thomas' artwork is a fitting homage to the cartoon as well. The action scenes are drawn similarly to the cartoon's animation style, which creates a fluidity that connects the panels together. This art style, combined with the use of blurred lines to show the speed and movement of the fight scenes make for some very exciting action sequences. Fans of the Samurai Jack cartoon will love the sense of nostalgia they get from reading Lost Worlds. The book is appropriate for all ages, so it's also a good book to read with the entire family while you're all sheltering in place at home.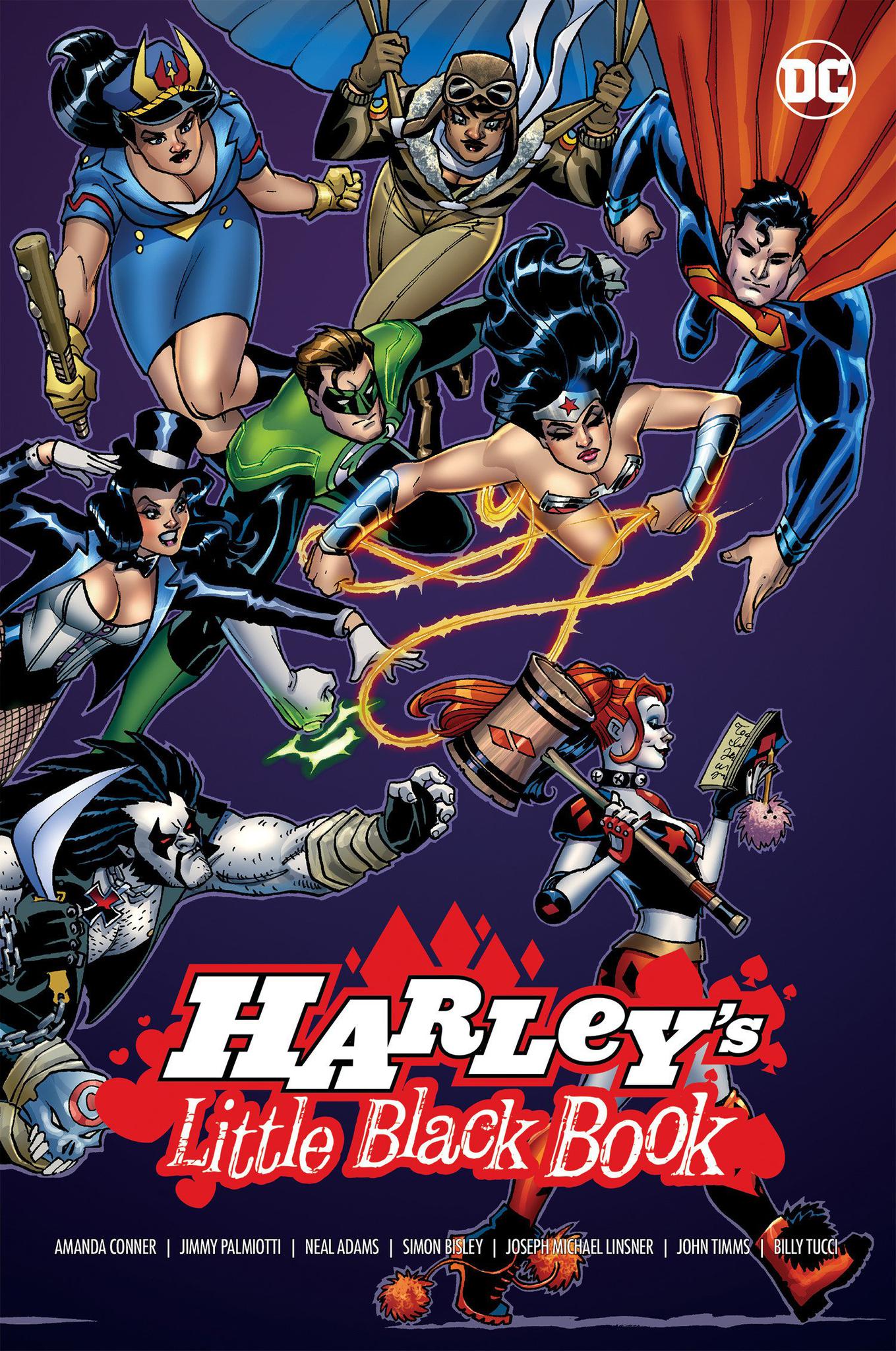 Harley's Little Black Book
Written by Jimmy Palmiotti and Amanda Conner
Art by Amanda Conner
Published by DC Comics
Genre: Super Hero / Comedy

Why You Should Read It: Everyone could use a good laugh these days, and this mini-series is full of different jokes, gags, and comedic scenes.

Palmiotti and Conner co-wrote and co-illustrated Harley Quinn's solo title for many years. During that time they also penned several mini-series. One of these limited series, was Harley's Little Black Book. Now the regular Harley Quinn comic has always been irreverent and zany. Although it's always existed in a far corner of the DC Universe, Harley's solo is still technically a part of the main continuity. That is not the case for Little Black Book. In this mini-series Palmiotti and Conner get to cut loose and use multiple DC characters without worrying about the story lining up with the current continuity. The result is six interconnected vignettes. In each of the six issues collected in this trade paperback, Harley teams up with a different DC superhero and drags them down to her level. Each story is filled with Conner and Palmiotti's signature wit and pun heavy dialogue as well as hilarious situations and visual gags. A scene involving Wonder Woman and Harley switching costumes is my favorite because it pokes fun at the exaggerated proportions commonly used when comic book artists draw female heroes. There is also an awesome story featuring Lobo that combines the genres of Romance and Science-Fiction. Everyone likes a good team up story, and Harley's Little Black Book has six of them.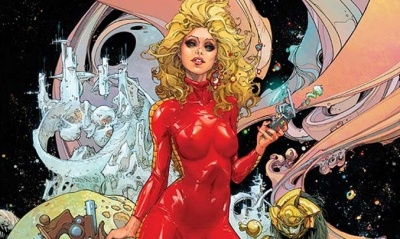 Barbarella
Volume 1: Red Hot Gospel
Written by Mike Carey
Art by Kenan Yarar (#'s 1-3) & Jorge Fornés (#4)
Color by Mohan (#'s 1-3) & Celeste Woods (#4)
Lettered by Crank!
Published by Dynamite Entertainment

Why You Should Read It: To enjoy some sexy, Science-Fiction fun.

Stories featuring Barbarella can be interpreted in many different ways. Many of the them feature what could be called pulp erotica. There are those who would consider the stories exploitative of women. Yet, when creator Jean-Claude Forest conceived the character in 1962, he considered Barbarella to be a representation of the sexual liberation movement. In this new series, writer Mike Carey pays homage to all of these viewpoints. Even though there is nudity and erotic scenes, they are kept as tasteful as possible. More importantly, Carey's Barbarella feels like an actual woman and not just a sex object designed to sell comic books. Carey also explores several real world issues, most notably sexual/reproductive rights, within the Sci-Fi world of Barbarella. His treatment of these issues is a little on the nose, but never goes so far that it crosses into pandering. In the first story arc collected in this volume, the antagonists Barbarella faces are an alien race known as the Parosians. I really like that the Parosian society is thoroughly designed. The Parosians have their own unique philosophy, culture, architecture, and clothing. I thought it was hilarious, especially given the Parosians' doctrine of sexual suppression, that the male Parosians all wear various styles of high heeled or platform shoes, while the women are seen wearing flats. The second story collected in this volume features art by Jorge Fornés. Whereas Kenan Yarar uses a more modern style for the first story, Fornés' style has a look reminiscent of classic Barbarella stories. While some of the titles on this list are appropriate for readers of all ages, Barbarella is more suited for adult readers.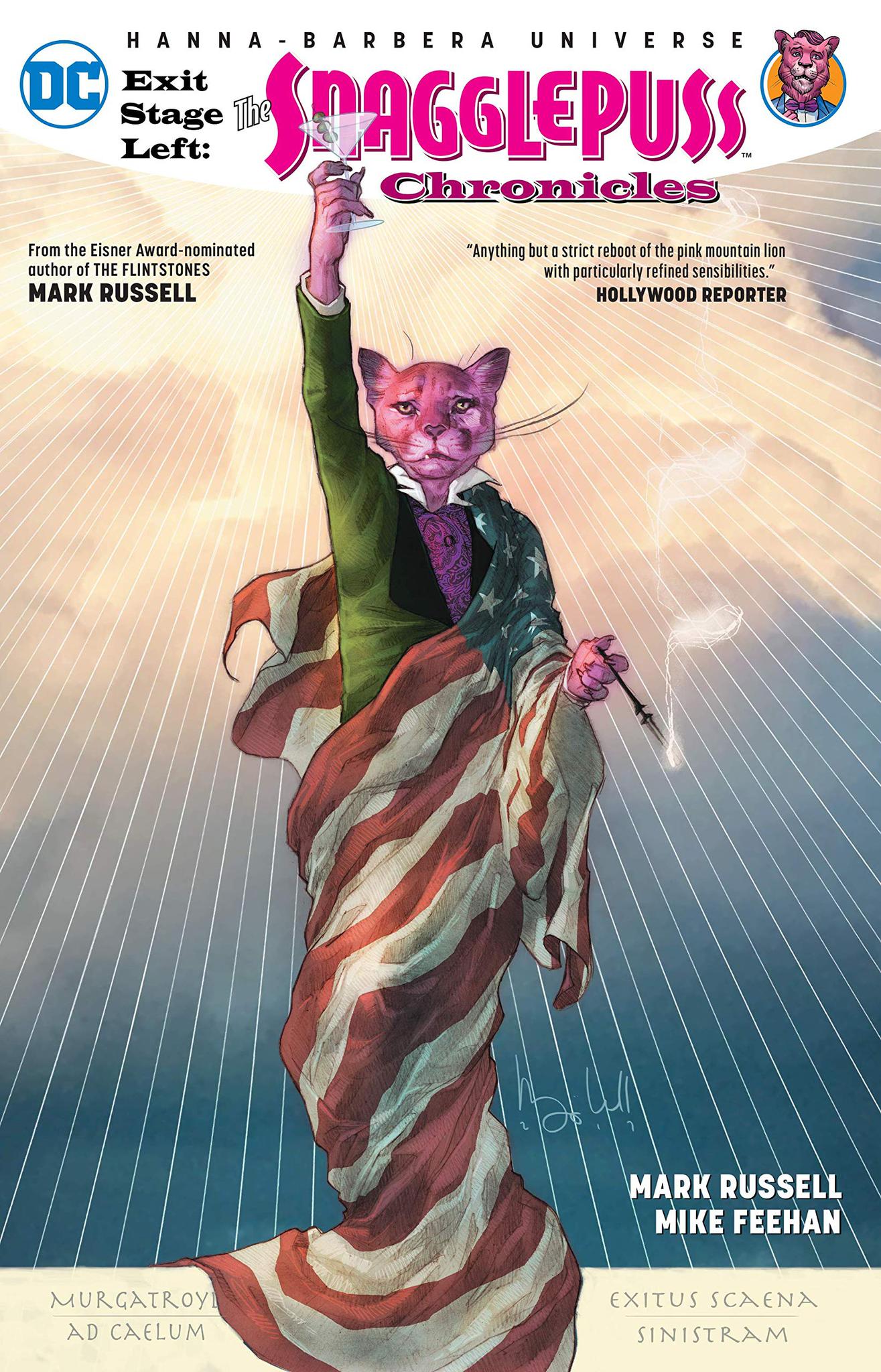 Exit Stage Left: The Snagglepuss Chronicles
Written by Mark Russell
Illustrated by Mike Feehan
Published by DC Comics
Genre: Drama / Historical Fiction

Why You Should Read It: This period piece satire is a prime example of the amazing stories that can be told in comic books when publishers move away from the standard superhero fair.

In Exit Stage Left, Mark Russell presents versions of Hanna-Barbera characters as you've never seen them before. In this mini-series, Snagglepuss is reimagined as a closeted homosexual playwright, living in New York at the height of the McCarthyism era. Russell creates a realistic world in which the classic cartoon characters fit right in. Throughout the story Snagglepuss interacts with actual historical figures from the 1950s. Thanks to Russell's sophisticated and eloquent writing style, it's easy to forget that Snagglepuss is a fictional character. Both dramatic and historical fiction comic books are as risky as they are rare. Few authors could combine the seemingly unrelated concepts within Exit Stage Left in such a coherent way, but Russell rises to the challenge. Like any good satire, the story doesn't take itself too seriously. Russell thoughtfully examines the homophobia common to the time period while still injecting heart and humor into the narrative. Feehan's artwork is also very impressive. Just as Russell does with the story, Feehan takes the familiar cartoon characters and draws them realistically. Thanks to Feehan's talent as an illustrator, it is never jarring to see human characters interacting with anthropomorphized animals. No matter what species they belong to, all the characters in this story look like they live in the same world. Exit Stage Left is a powerful character study with ties to real world social issues that just so happens to star a classic cartoon character.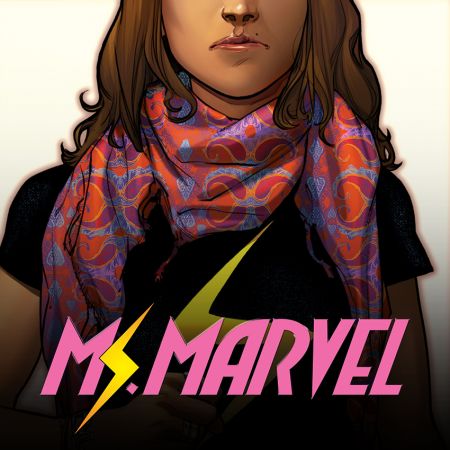 Ms. Marvel
Volume 1: No Normal
Writer: G. Willow Wilson
Artist: Adrian Alphona
Color Artist: Ian Herring
Letters: VC's Joe Caramagna
Published by Marvel Comics

Why You Should Read It: To celebrate diversity in comic books.

The first story arc of Ms. Marvel is a really cute story about being comfortable in your own skin and what it truly means to be a hero. This series follows Kamala Khan, a sixteen year old Muslim living in New Jersey, as she becomes the newest iteration of "Captain Marvel." There are two main things that I like about this version of the character. The first is that Wilson creates a completely new character, and not just a new version of the female status quo Captain Marvel. The Ms. Marvel in this comic isn't just a Muslim version of Carol Danvers. Kamala is her own character with her own unique voice and backstory. The second thing I loved is that Kamala is a Muslim character written by an actual Muslim. Wilson's own experiences give Kamala a sense of realness and relatability. I do have to mention one minor negative about this series. I personally don't care for how Alphona draws faces. However, Alphona does do a good job of drawing everything else throughout that comic, so this minor negative can be forgiven. Ms. Marvel is a series that can be enjoyed by readers of all ages, but it is especially appropriate for girls and young women.
Sidebar: You don't have to be a regular Marvel Comics reader to immediately jump into this series. That being said, before reading I recommend Googling "Terrigan Bomb." It factors into this first arc, but is never explained, presumably because it's a common plot device in modern Marvel comics.